Regular price
$918.00 USD
Regular price
Sale price
$918.00 USD
Unit price
per
Sale
Out of stock
VW Beetle beverage cooler is a unique and eco-friendly way to keep your drinks cool at any party or gathering. Made from recycled metal, the cooler is fashioned to resemble the iconic Volkswagen Beetle, complete with a hinged trunk lid that opens to reveal a spacious interior. The cooler is lined with insulation and features a drainage plug for easy cleanup. The wheels are functional and rollable, making it easy to move the cooler from one location to another. Whether you're a fan of vintage cars or just looking for a fun and functional beverage cooler, this VW Beetle Beverage Cooler is sure to impress.
Available in Aqua, Red and Yellow color.
Dimensions (inches): H18.9 x W18.9 x D39.4 inches
Dimensions (cm): H48.0 x W48.0 x D100.0 cm
Share
View full details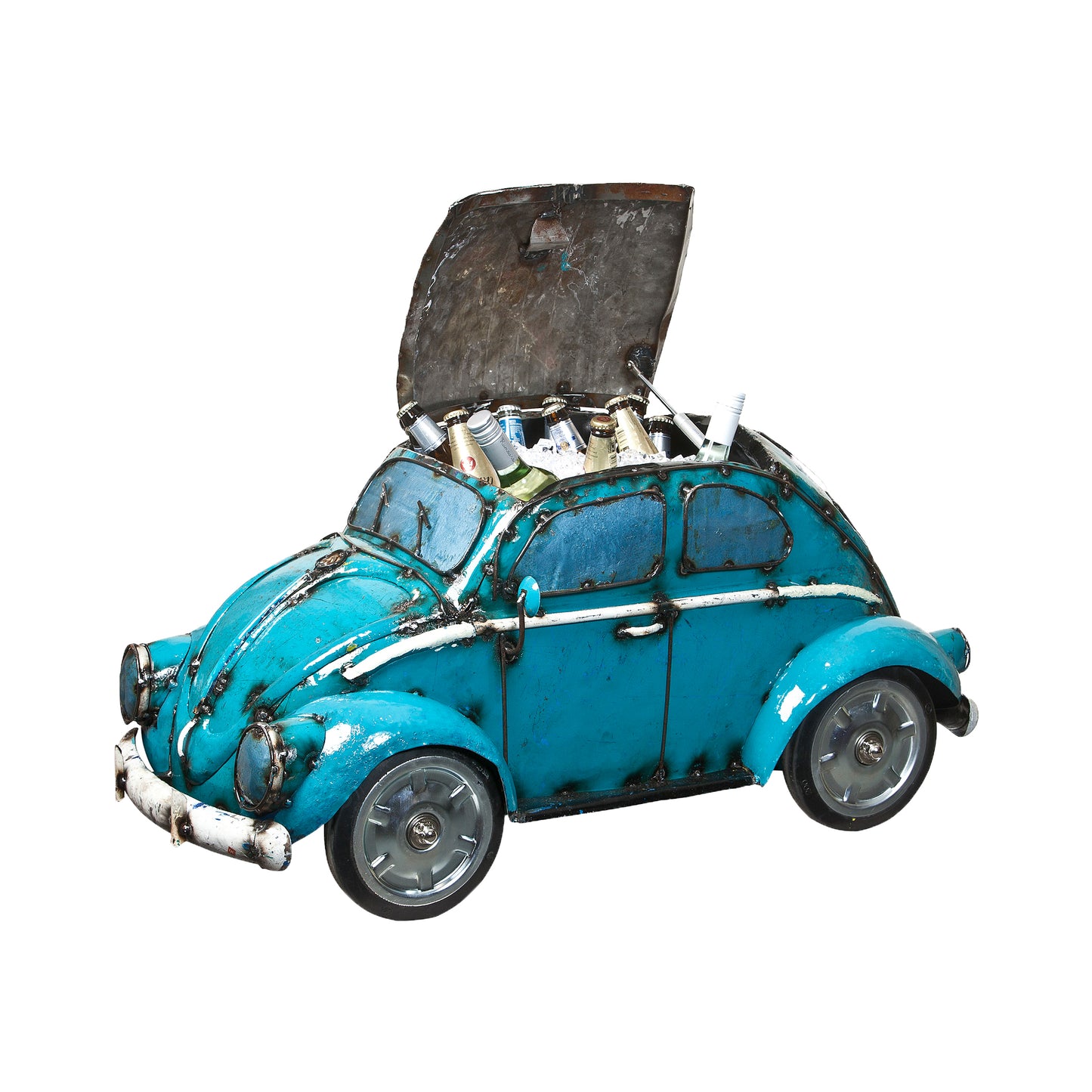 Just bought it at a local art gallery in Germany. We did see it in 2018 in Solvang, CA, USA. Due to our travel, and flight and luggage we could not take one. Import, transport, packaging and customs was that point in time lacking. Now - will be a great Christmas gift - Yvonne drives a VW bug and is collecting specials of it. So we could not miss this art master piece - and with function. So cute - we love it.
We just purchased this VW bug this week in Southport NC at a great little gift shop "lantanas" right off the ICW. While we travelled around with the art object in the back of our car for a week. We just came home and Love it. It sits in my office "showing off" until memorial day where it will perform its first job ; feeding the attendees. I can't wait. what a great job ! brings me back to the past. Puts a smile on my face every time I walk into my office.