Regular price
$205.00 USD
Regular price
Sale price
$205.00 USD
Unit price
per
Sale
Out of stock
Patio & Garden I Planters I Indoor I Outdoor
Camilla The Caterpillar is a unique and fun pot plant holder that gives a fresh new look to your home and garden. If you love fun planters that are handcrafted and recycled, then you will fall in love with our Camilla the Caterpillar garden planter. She holds up to three plants or flower pots and also makes a wonderfully unique gift.
Dimensions:
16.7 in (H) x 26.4 in (W) x 10.2 in (D)
42.5 cm (H) x 67.0 cm (W) x 26.0 cm (D)
Weights: 6.38 lbs/ 2.9 kgs
Share
View full details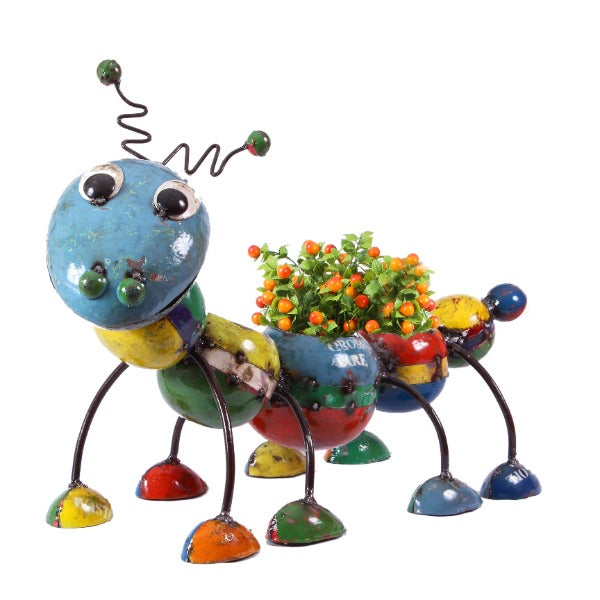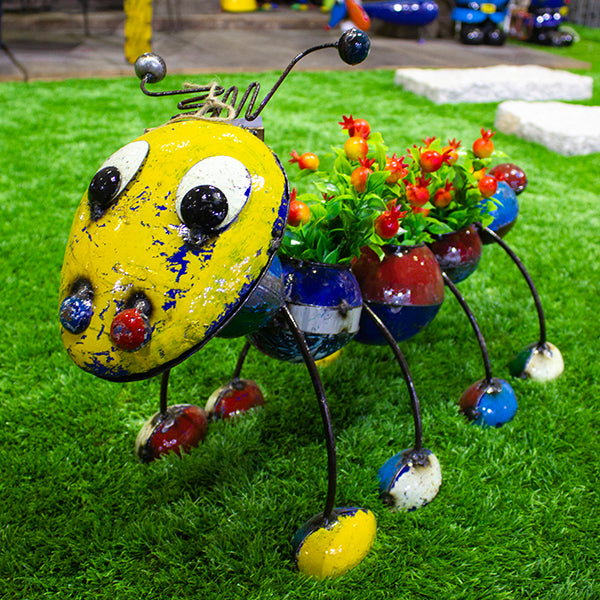 I LOVE this piece!! I purchased her last summer in Door County, WI when vacationing with a friend. I live in Coleman, WI so she lives on my fireplace hearth, not outside in our "winter wonderland", LOL. I named her Clara as I didn't know she already had a name. Anyway, I love her and have had many comments and compliments. Your craftsmanship and creativity are unequaled and your use of recycled materials is amazing! Great work, thank you and please keep on creating!